ENJOY TOGETHER Association in partnership with  
BUDDY PROGRAM Student events
The principle is simple :
It is a question of organizing events (trips, parties, leisure activities, excursions, travels) to put the foreign students who came to study in Provence-Riviera as the ESN students members or the American Students of IAU, "Institute for American Universities" and with the French students to develop international relationships, in a FUNNY AND TRENDY atmosphere.
 Our missions:
 - Facilitate integration of newcomers: IAU, Erasmus students, Erasmus Mundus, Leonardo…
- Meet new people while improving language skills
- Promote the new talents in the world of music " DJing "
- Promote the trendsetters, fashion designers, designers, photographers, cameramen, graphic designers, draftsmen …
- And especially have a lot of fun in an international atmosphere =)
Enjoy Together is composed of:
" Social Party Reporters "
Party and promote events which take place in their city.
Events organization, followed on social networks and Street Marketing Operations
" Events Designer, Graphic designers, Photographers, Cameramen "
Artists, Graphic designers of crazy communication mediums
" Trendy DJs "
Community of talented DJs, new trendy sounds diffusers.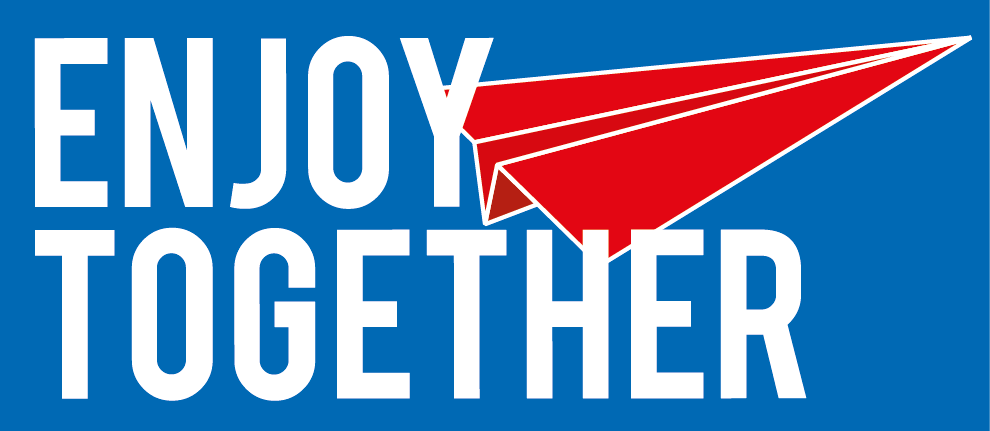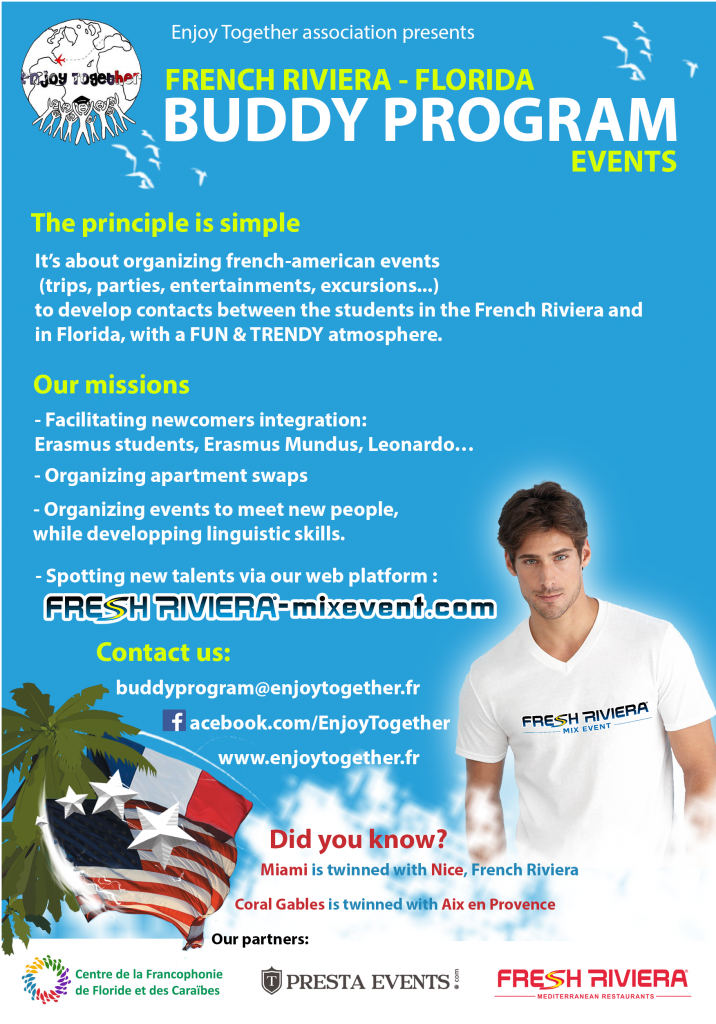 Join the ENJOY team =)
Do not hesitate to contact us: buddyprogram@enjoytogether.fr
Did you know  ?
Aix-en-Provence have been twinned with Coral Gables, Miami Dade, FL since 1996 this year it will mark 20 years!
Nice have been twinned with Miami, FL since 1963
Cannes have been twinned with Beverly Hills, L.A.
Enjoy Events, Enjoy Together!
On the 21st of June 2015 at the music festival, ENJOY TOGETHER has organized AIX MIAMI PARTY 2015.
Below is the video: Enjoy !